This week our talented event stylists are sharing their top tips for a super styled festive season. From table decorations to the hottest colour schemes, get the tricks of the trade and use them in your own home.
Into the Woods
This trend is all about fossicking about your local florist for all the things they use to jazz up an arrangement. Twigs, branches, moss, berries and pine cones combine with smart laser-cut tree silhouettes you'll see everywhere in the shops. Go all out DIY and you'll impress your guests with a unique table or mantelpiece of found, natural items warmed by candlelight. This season, we're just dying to pick up a genuine pine tree for my apartment to compliment the high ceilings and dress it with home-made balsa wood decorations. The overall style takes a little time to get right but looks effortless, charming and uncontrived.
Festive Floral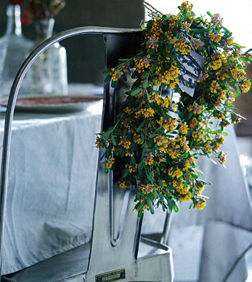 There is just nothing better than an idiosyncratic arrangement in assorted vaseware on a table using rich colours and fragrant varieties. If you're bereft of vases, get creative and use teapots, teacups, old cut-glass highballs or the base of a old candlestick. Peonies, calla lilies, berries and natives are the eclectic mix this season. No need for a florist, arrange it yourself!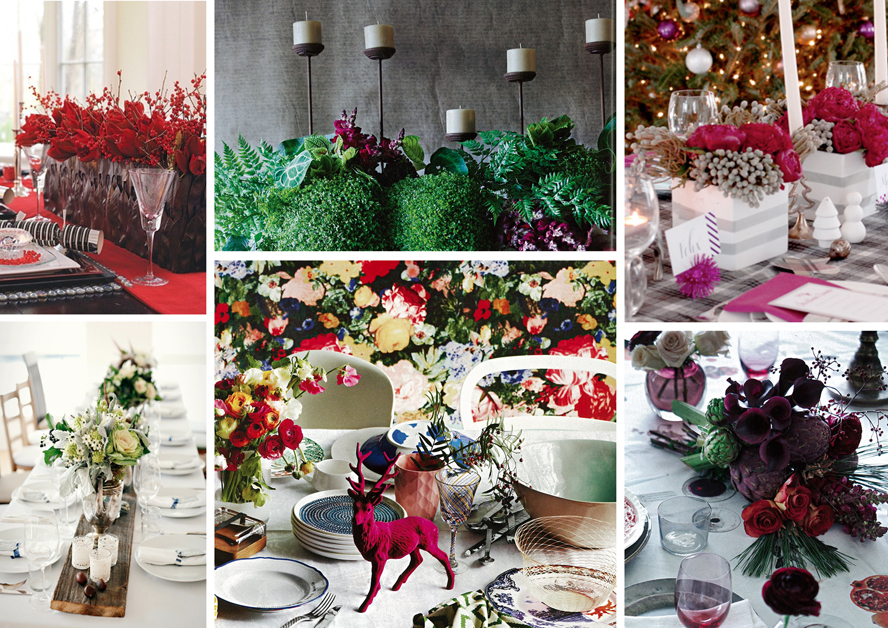 Arcadian Antiquity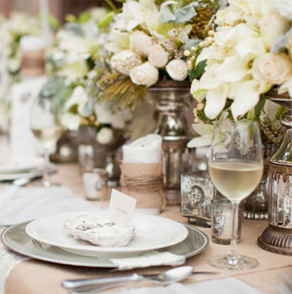 The old-world never, ever goes out of style and there are so many ways to make it work in even the most modern of homes. Look out for the décor with antique motifs, mercury glass, mottled gold and crystal. Dramatic black or white Christmas trees allow these elements to stand out and add a touch of the ostentatious. You will need to invest a little coin, but it's an investment in a charming Christmas over and over again.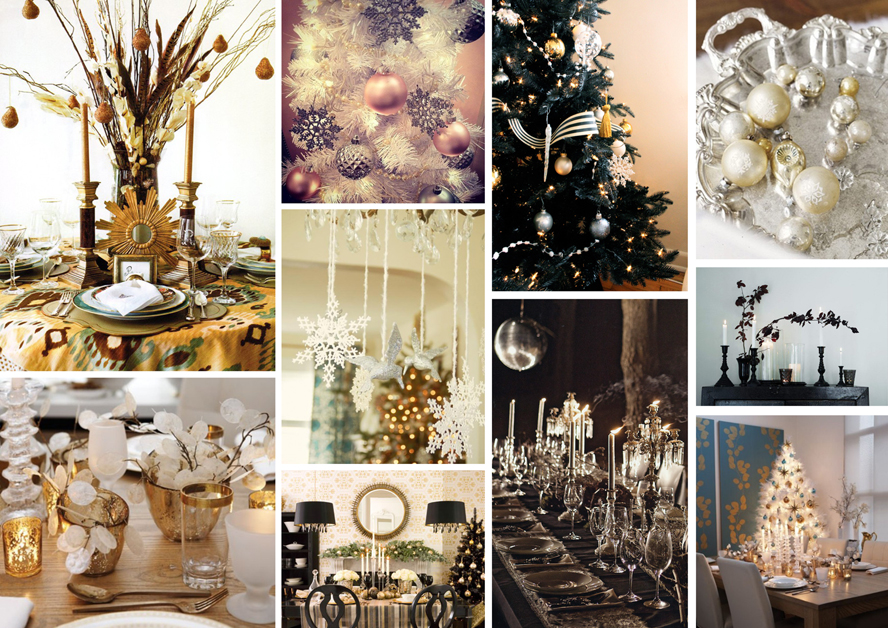 Colour Pop & Bauble Brights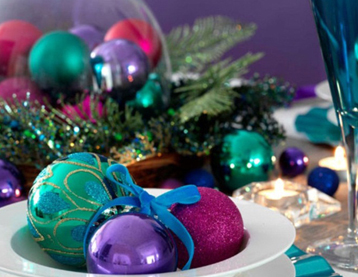 Baubles are back! And it's as simple as a trip to your local department store or Christmas cave. Bright vibrant colours are this year's direction with this style and you can dress everything from your tree, tabletop or chair. Glossy, matte, glittered and sequin baubles are a load of fun together, match them up in contrast ribbon. I would especially love mixing this up with hand-sprayed pinecones in complimentary colours. Feliz Navidad!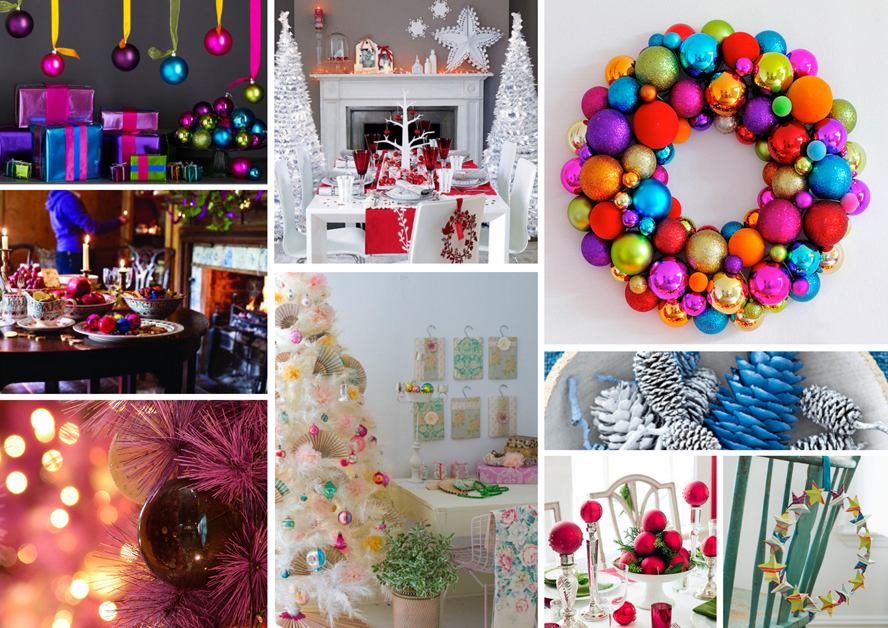 Images sourced via Inside Out Magazine, Vogue Living, Belle Magazine, Bright Baazaar and DesignSponge 

Christmas cards are something we all get a lot of, especially if we have children in school as they come home in a steady stream from the end of November. The problem with cards is that there are only so many surfaces we have in our homes that can accommodate them and every time you go running past them they all blow over! Now there's only so many times you can pick them up without it driving you bonkers.
So back to the point…the best way to combat this problem is to make a feature out of them, and what's more as the cards you receive will vary from year to year your feature/display will always look different. It's an inexpensive way of creating an bespoke piece of Christmas decor in the home, because as we all know Christmas decorations can be pricey!
Frame it
Existing home decor such as frames and mirrors can be given a new look especially for the festive season by hanging a string or cards across or within the frame.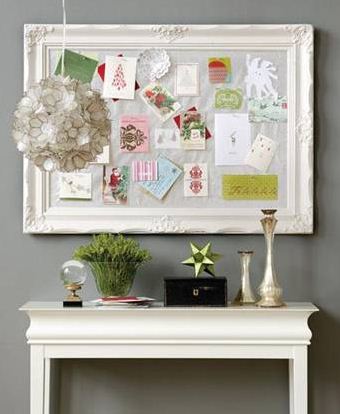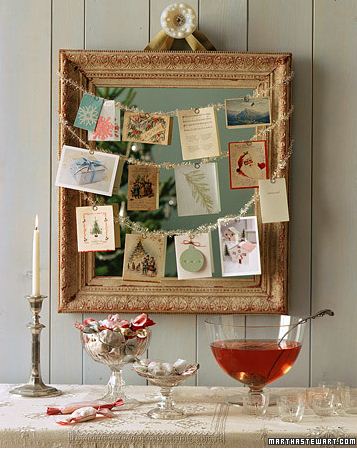 A minimal and simplistic way of displaying your cards is amongst a string of Christmas lights. Simple yet very effective!
Colour Coordinate
Make traditional displays more interesting and  colour coordinate using only cards that fit your particular Christmas colour scheme. You can take this look even further with a single colour concept where all the cards are the same hue (so you will have to be selective which of the cards you use). To make this display extra special, add tree ornaments and decor in the same colour scheme amongst the cards to create a relatively contemporary look which suits the more modern home in particular.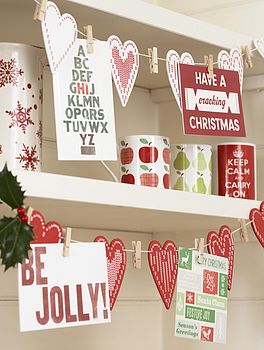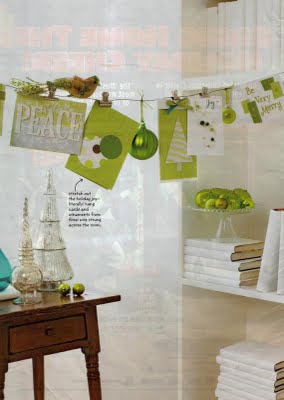 Images sourced via Martha Stewart, Hall Ready, Punchbowl, Not on the Highstreet and Maddycakes Muse
Mix & Match Fabrics
Don't be afraid to mix and match patterns, it's very "Now" and adds depth to the design. For instance, floral fabric and striped fabric in the same colour palette or style works perfect together.

Dinner by Candlelight
Use as much natural candle light as possible to create warmth, ambience and a festive mood. When selecting your candles try to find out the burn time so you can get as much life out of them as possible. You can even do a test a few weeks before so you know the best time light them! When placing candles around the home also be careful to make sure they are not in the path of any air conditioners as they will burn much quicker.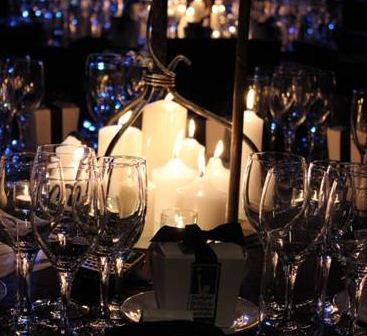 The Natural Centrepiece
Arrange a variety of ruby red berries, seasonal green and rustic pine cones in and amongst a symphony of clear glass vessels and candles, to create a unique table centre with a lovely aroma.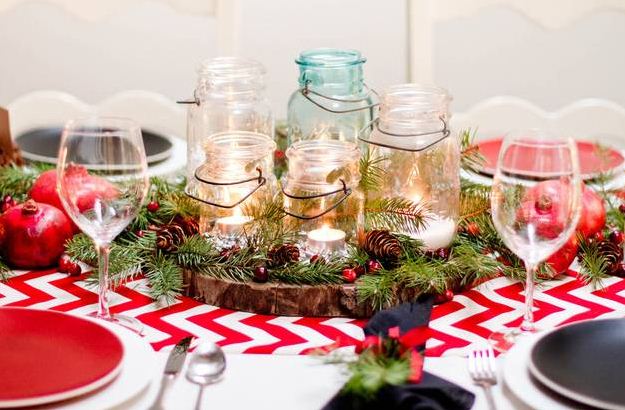 Mirror Mirror 
Give an old mirrored photo frame a new lease of life this Christmas. Add it to the base of any table- scape to add instant elegance to your dining room table.