This is the second instalment in a three-part series in which Chris Cavanaugh, CMO of Freeman, discusses the event technology that is shaping the future of brand experiences. This post focusses on how brands can leverage off live streaming to enrich the experience and drive engagement.
Expand your reach and engagement without reinventing the wheel
Written by Chris Cavanaugh, CMO of Freeman, originally posted on the Freeman blog.
—
In the brand experience category, we are always on the lookout for ways to enhance live events and give them an extra dimension.
Live streaming video seems to have finally broken into the big leagues, thanks to the emergence of apps like Facebook Live and Periscope. They've made the technology much more accessible and easy to use, and the production value has evolved beyond smartphones to include high-end cameras and even drones.
So the obvious question is this: should you use it?
The answer depends on what you're trying to accomplish. As with any technology, strategy is king. The raw, unscripted nature of live streaming gives brands the chance to "be themselves," and today's media savvy audiences appreciate that. But it still has to make sense for your brand, your goals, your objectives, and your audience.
As more and more brands get comfortable using the technology, we're seeing some great benefits to live streaming from an event.
It encourages participation
The ability to share a "big moment" as it is happening is incredibly appealing to brands, because it allows the audience to comment, vote, or ask questions in real time. According to Facebook, people are 10 times more likely to interact with a Facebook Live video than a regular video.
For the best turnout, be sure to build buzz and promote the stream to your followers well in advance of your live date.
It expands your audience
As shows like SXSW or CES become increasingly popular (and thus, harder to get into), their live streams allow people all over the world to participate.
---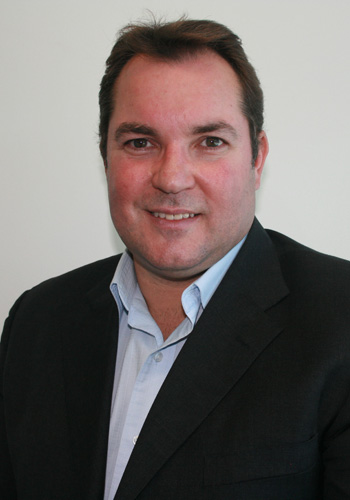 "Quality is one of the most important aspects of great content. If you're considering Live Streaming it is essential to partner with an experienced AV company who can facilitate the entire live streaming experience from planning to broadcast on your behalf. Encore has performed countless of high-quality live streams via our own dedicated network as well as through Facebook Live on behalf of brands. With your brand on show, you can't rely on an inexperienced operator on a hand-held device to produce the quality and engagement you're after; it'll simply be a poor experience for everyone involved."
Tim Chapman – General Manager Digital, Encore Event Technologies
---
You can reward your audience
Live streaming is a great opportunity to grant your audience exclusive access to your event. Q&As, interviews with thought leaders or personalities, and VIP access for influencers (with large social followings) are just a few more ways you can extend your reach and grow your audience.
We used Facebook Live to stream the launch of our Design Leadership Council, and with the help of a Facebook ad campaign, the live stream reached 66,500 people. An additional 24,000 people viewed the post-event video when it was uploaded to our Facebook page.
It can be cost effective
While most branding videos are produced in a way that ensures quality control over content, editing, and appearance, live streaming can be as simple as downloading an app and pressing the "record" button.
However, it's important to note that some applications are now enabled for much higher quality camera and audio equipment, so you have to consider which level of quality is right for your brand.
It's honest
Working without a script can be a pretty intimidating prospect for brands, but the trade-off is authenticity. This medium is compelling to audiences because the story (and all the stakes involved) are literally happening right in front of them, in real time, without a safety net.
It's not always possible to vet these opportunities through your marketing workflow, so you will have to educate and empower people within your organization to stream live video. You can't risk missing an opportunity to engage with the "need it now" demands of today's audiences.
It inspires sharing
Facebook Live generates 1200% more shares than images and text combined. And a recent study by Deloitte Digital showed that live streaming video centered around newsworthy events has the highest potential for sharing and commenting. The "I was there" aspect makes it ideal for product launches, presentations, live product demos, interviews, promotions, and exclusive behind-the-scenes events.
Before you live stream a big, newsworthy event, it's a good idea to test your equipment and your presentation. If things don't go smoothly, you can be sure that your live stream will still be newsworthy — just not in the way you'd like.
It can be optimised
Depending on which app you use, some live streaming videos don't disappear into the ether once they've run. For instance, Facebook Live videos are automatically saved to your page. That means the video of your live event can be repurposed and used elsewhere, increasing the return on your investment.
Whether it's company announcements, product launches, exclusive access, demos, or even creative storytelling, the immediacy of live video gives brands the ability to experiment with and redefine how they converse with their audience at a live event. Creating some guardrails will help maintain brand integrity while unleashing the creativity of your teams.
As always, technology shouldn't be the story — it should help you tell the story. The last thing you want is for your brand to take a back seat to an application or a medium that you've decided to use. However, if the objectives of your event are in line with what live streaming has to offer (interaction, engagement, authenticity), then it's probably right for you.
This is the second installment in a three-part series in which Chris Cavanaugh, CMO of Freeman, discusses the event technology that is shaping the future of brand experiences. This post focusses on how brands can leverage off live streaming to enrich the experience and drive engagement. Stay tuned for the next installment of Event Tech Trends, when Freeman will be discussing their thoughts on how to use mass personalisation to maximise the potential of your brand experience.