Encore delivered the annual United Nations High Commissioner for Refugees World Refugee Day gala, but this year's event was different. It was delivered as a fully virtual event with 700 guests in attendance from their homes and was the first time the event has ever been delivered virtually.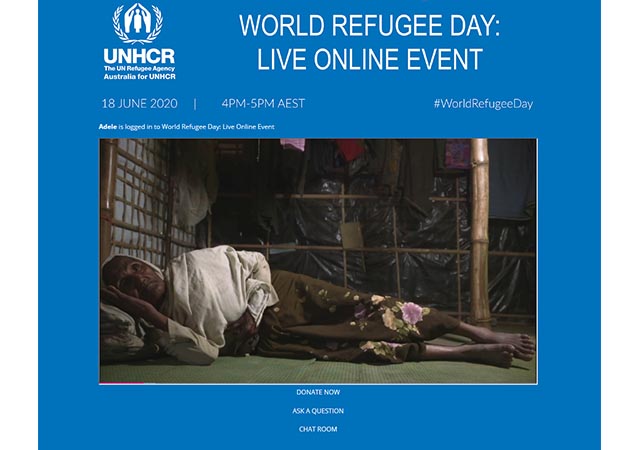 The event celebrates refugees and their stories and raises much needed funds for the United Nations High Commissioner for Refugees Agency's global operation against corona virus. The goal was to raise $150,000 for refugees in crisis in the Democratic Republic of the Congo, Yemen, Bangladesh, and other regions in need around the world. It also celebrated the charity's 20 years achievements and work for those in need. The evening saw a number of speakers including VIP Australian actors Cate Blanchett and Marta Dusseldorp accompanied by Japanese Australian journalist Kumi Taguchi as MC.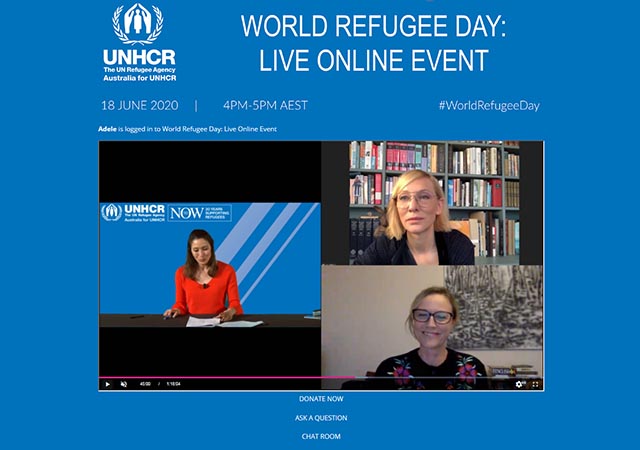 The brief was to deliver a production quality webcast with the ability to bring in virtual speakers from around the world and enable audience members to interact with others at the event.
After detailed discussions, Encore produced the event webcast from their production studio and utilised a green screen showing an abstract background of UNHCR branded to create a professional look for the MC's virtual stage. From there Kumi Taguchi was able to introduce the event and speakers virtually from their location. Other speakers were live streamed from their homes or other locations.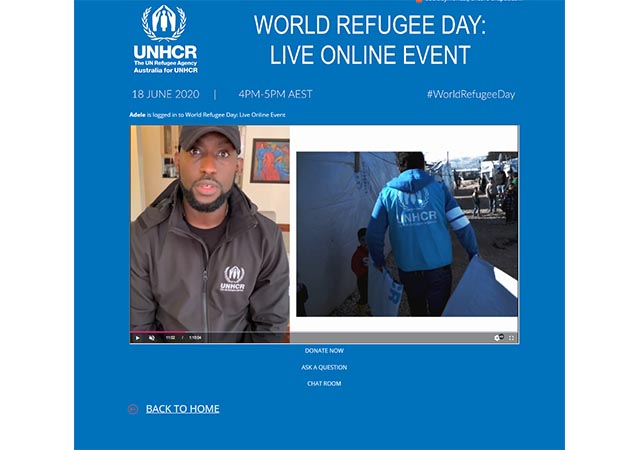 The Encore team created a webpage for attendees to sign in on and to watch the event via the webcast's live stream. The solution also included the ability for viewers to network with other attendees via a chat function and donate,  plus customisable web skin designed using the UNHCR's brand guide lines.
The evening was a total success. All the individual elements and presentations worked together seamlessly and the fund raising goal of $150,000 was exceeded.
Leigh Zimmermann, Events and Community Fundraising Manager with UNHCR Australia was delighted with the result,
"The webcasting platform was fantastic! The team were amazing and made every request I had easy to achieve. They were so responsive. Cannot fault their support and delivery on this event. This online event was a brand new way of doing things for us and it was very nerve wracking hosting something online when we never had before. They helped in every way, allowed us to multiple tests, answered all questions and concerns. I would recommend and definitely use the platform again"
Michael Magafa, National Sales Director at Encore commented,
"As this was the first time the client had delivered the event virtually, it was vital that we supported them every step of the way and made them feel comfortable. The event was inspirational and genuinely created an atmosphere of community and celebration despite being virtual."