This week we're bringing you the five hottest trends you need to know from InfoComm 2015. We sent our talented Director of Event Technology, Andrew MacColl to be our roving reporter and he's come back with a treasure chest full of cool new gadgets and ideas. Here's what you need to know.
With over 38,000 visitors and almost 1,000 exhibitors, InfoComm held in Orlando, Florida this year was massive – it's where AV geeks from around the world congregate to indulge in the latest and greatest tech. The West Concourse at the Orange County Convention centre is full with every kind of audiovisual toy imaginable, and more than a few that challenge the status quo.
To give you some idea of just how big the floor area for the main hall is, it's approximately the size of 17 football fields and it's so full that the show overflows onto other levels. The marketing tag for this year's show is 'WOW' and that word somehow seemed to fall from the lips of attendees over and over throughout the day.
This is one slick show, with every aspect of the attendee experience considered and executed to the highest professional standard.
But enough about the stats and boring stuff. Let's talk tech! 
1. Ultra High Definition
The really big thing from the display device exhibitors is 4K resolution. Every single panel, projector or display manufacturer has moved on from 2K (High Definition, Full HD or 1080P) and has embraced Ultra High Definition, or 4K.

With eye popping sharpness, clarity and colour reproduction the image quality is breathtaking. It seems like it has reached a tipping point where the previously high cost of producing 4K panels has come down to a point where 2K is no longer the norm, and the industry may as well just concentrate on producing the higher resolution products.

I, for one, admit to remaining sceptical and feel that with little content available, this is a change driven by manufacturers obsessed with outdoing each other. One stand from a very large Korean manufacturer has signs up throughout the exhibition space banning photographs. Call me crazy but I rather feel they have missed the point of exhibiting.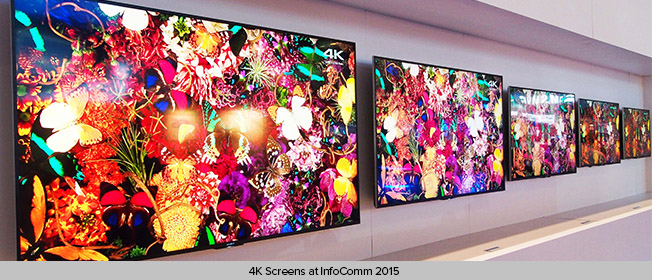 2. 3D Pixel Mapping
The other technology that has really matured this year is 3D pixel mapping. Whilst the previous best known use of transforming a large public building into a mythological enchanted forest or an undersea adventure park complete with scary sharks has been great fun, it's not really been very accessible or affordable for the average event designer.
It was great to see some really high quality smaller scale applications emerge from companies like Panasonic and Barco that will filter through and find uses on shows where the budget does not exceed the GDP of a small third world country. Some of these applications such as the spinning glove and pixel mapped car on the Panasonic stand will even scale down to eye-catching POS activations for retail.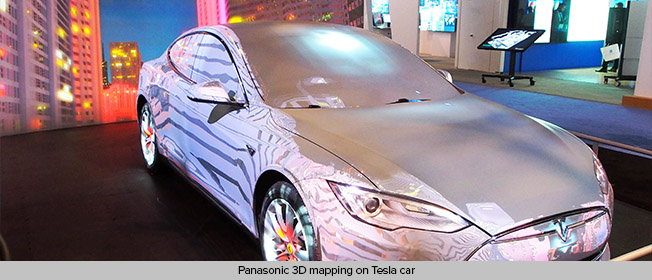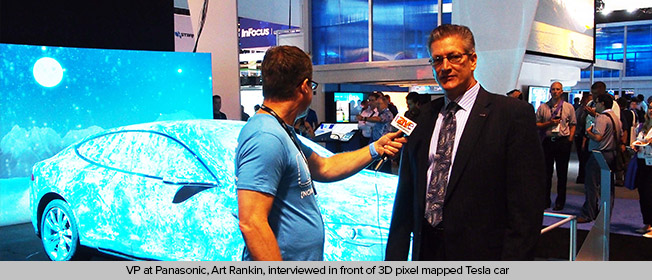 3. Mirror surface LEDs
 The mirror surface LED from Samsung is definitely going to have a place in events, especially for product launches. The glass of the panel is a very clear mirrored surface, just perfect for cosmetics and fashion displays.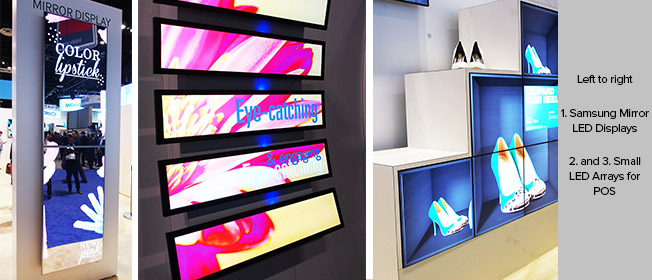 4. 3D LED displays minus the glasses
Say goodbye to those tacky black-rimmed 3D glasses, the high quality 3D LED displays don't need glasses to enjoy the full immersive experience. 
5. Architectural software/hardware display solutions
A range of architectural software/hardware solutions were on show that allow striking video walls to be a hero piece in all sorts of different sizes, and orientations.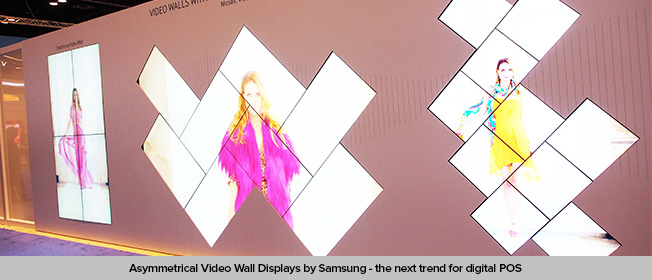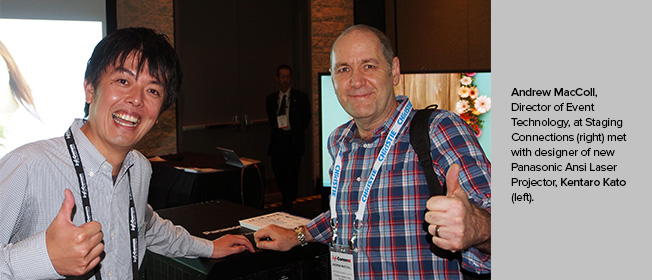 As you can see InfoComm 2015 did not disappoint. Exciting times ahead for us at Encore Event Technologies as we soon welcome some of these cool new gadgets to our ever-expanding portfolio of event technology and audio visual solutions. With over 30 years experience in the industry, Andrew MacColl is one of the most senior technical practitioners out there. We have been fortunate enough to have Andrew part of our team for 20 years now as he continues to set the direction for all our purchases and deployment of all show technology.