Elevate your stand or event with Encore's latest eye-catching visual display solution, Pixel Totems.
Impactful in their presence, with options regular banners cannot match, Pixel Totems give your message or event imagery a new and exciting platform. If you're not familiar with the medium, this form of visual digital display is simple and flexible yet highly impactful. For event planners and set designers, your life just got better and brighter.
What is A Pixel Totem?
Essentially, Pixel Totems are tall LED screens displaying static, or video content.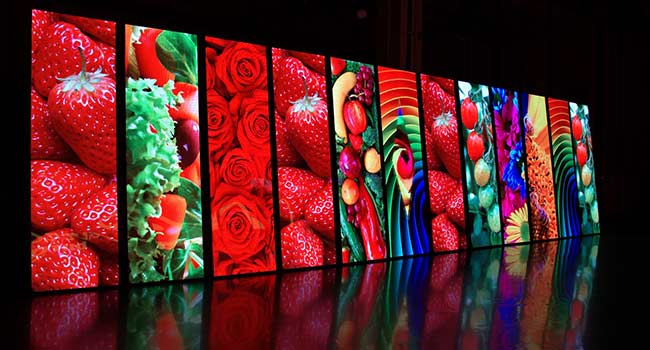 They are a great alternative to small to medium-sized format displays such as pull-up banners, way finding signage or feature screens for stages and are designed for use in both small and large events.
Event planners have the option to use them as individual panels showing individual images, video and messages or combine them for an impactful display. The display can be configured to show content on one screen or spread across multiple totems and you can have the creative freedom to display the same content or different content across each totem.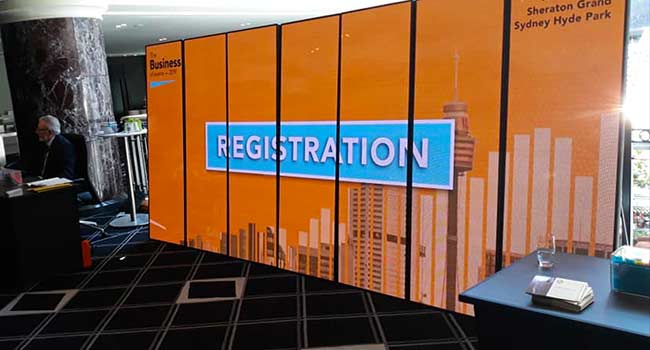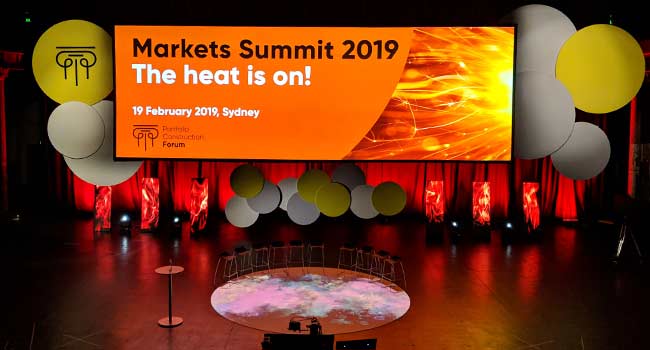 Use as a main set design for smaller events, or added digital impact for larger events and conferences. Pixel Totems pack a punch and will grab attention however they're used.
Older style banners are tried and tested staples for any event, and will likely remain, but now there's a new kid in town. This is the set design solution for the next age. Vivid and impressive, with the ability to cater to your vision for the event.
Whether you are setting a corporate mood, selling a dream or telling a story, Pixel Totems offer creativity without bounds.
What Events Can Pixel Totems be Used For?
The applications for integrating Pixel Totems in your event design are endless but in the spirit of offering inspiration, consider the following possibilities.
Perfect for registration desks, or events, Pixel Totems can be used to highlight the path to different areas, show people where to sign up or simply where a communal meeting point is.
For larger groups of people, this can be invaluable in getting people to their seats or to clear specific areas at varying times such as where their specific talk or breakout session is.
Impactful Branding and Messaging
At conferences, charities and galas, event sponsors can use Pixel Totems to display their brand's message. Use all screens for the one voice or several for different sponsors.
Going Once, Going Twice – Charity and Auction Displays
Auctions are the perfect place for Pixel Totems to showcase individual items. Their brightness illuminates any piece and offers enticement for potential bidders. Show an item in its true beauty or convey the plight of a charities' ultimate beneficiaries through the use of one or many totems.
Dynamic Speaker and Presenter Bios
Ditch the pull-up banners for Pixel Totems for your speaker bios. Take advantage of the static or video capability and  display the Speakers' images, bio and fun facts in an interesting way that get's the audiences attention and briefs them on the speakers background and qualifications and excited to hear them talk.
Budget-Friendly Backdrops
When costs are stretched to the limit there's no need to compromise. Pixel Totems offer suitable LED backdrops by simply using a network facility. Link up ten unit's together for an impressive light show for every budget. The great thing about the Totems is they are so flexible in their display options.
Highlight the Sporting Heroes
Show our sporting heroes in action with Pixel Totems. Display each player's photo, achievements or personal best times to create an impactful design and enhance the hype.
For larger sporting gatherings and new team launches, player profiles, club history and competitor facts and figures all enhance the event look and increase engagement.
For corporate Melbourne Cup events you can use Pixel Totems to build excitement with panels depicting jockey, trainer and horse information.
All of which can be static or animated.
Pixel Totems are an affordable and high impact solution for injecting interest into a conference set design. The Pixel Totems can be spread across the stage to complement the main screen or clustered to a form a wall. Their design gives you a simple and flexible way to visually enhance with the messaging with static or animated imagery
But wait there's more. The ability to change the display at any point during the event gives freedom and a creativity that other forms of banners simply cannot.
Imagination is the only limit!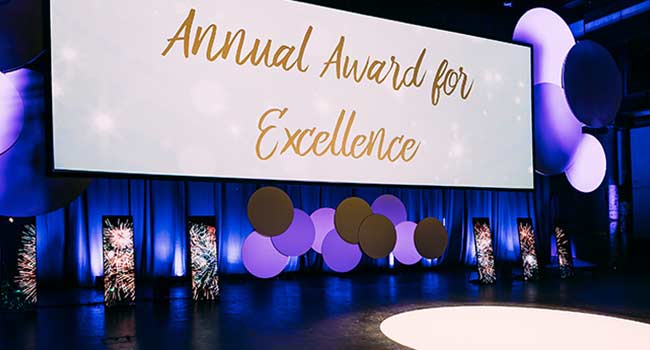 Why Pixel Totems?
The stage holds people's gaze, so why not liven things up. Pixel Totems are a great way to enhance your event and display super bright content to capture attention.
Event planners are taking advantage of the way different displays and messaging during an event can be changed from hour to hour or from one topic to another, and clients are loving it. Creative use of digital visual tools for event and stage planning has never been more attainable.
From glamorous charity dinners and annual corporate events to sporting registrations and club award nights, Pixel Totems offer it all. Move over pull up banners, it's time for the new guy to take the spotlight.
Let our LED Pixel Totems tell your story.
Want to find out more? Register your interest in Pixel Totems and one of our helpful team members will be back in touch with more information.